Total Restumping Melbourne
Restumping releveling experts servicing Melbourne
Floors sagging, windows jamming? Maybe you're unsure of how to fix problems with your foundation. Perhaps you're considering renovating your home and aren't sure of where to start.
Whatever your reason, foundation repairs are key to ensuring your property lasts for years. Restumping a house can improve its integrity, making it safe for a family. It takes a reliable and experienced reblocking contractor to restore the integrity of your property. Total Restumping Melbourne is reputable for providing unique reblocking solutions that strengthen your foundation and stabilize the property. Our team of reblockers is experienced in house restumping Melbourne properties for years. With good relationships that span over decades, our clients have grown to trust us, because of our professionalism. We are your go-to restumping contractor for all your restumping and foundation repairs.
Reblocking Melbourne has opened doors to many homes, allowing us to serve customers faithfully. Through our friendly and professionalism, we become their go-to reblocking contractor for matters concerning foundation repairs Melbourne residents face. You too can become part of this growing family of happy customers whose lives we have impacted one stump at a time. 
Try us and see how far we can exceed your expectations. It can be a foundation problem today, but we can make you smile again tomorrow. Call us today for a free assessment!. 
Restumping, also known as reblocking, is the process of replacing old or worn-out stumps with new ones to support the foundation of the house. Most Australian homes built in the 1960s have stumps in their foundation. Over time, the house stumps deteriorate, failing to support the foundation of the property.
Once there is a fault in one or more house stumps, the underlying structure of your home  is weakened. Various house restumping techniques are used for repairing the foundation and re-levelling the floors. It takes experienced reblockers to undertake a house stump replacement project.There are different types of house stumps that include timber stumps, concrete stumps and steel house stumps. These have different strengths and weaknesses. Generally, concrete stumps, if reinforced, last longer compared to timber and steel house stumps. Below are some of the factors affecting house stumps: 
At some point, your property will require house stump replacement to ensure it is stable. Whether you hire experienced reblockers or you choose to "DIY restumping a house", it's important to know how to do it right as it can be dangerous. Even if you are trying to reduce house restumping costs, always consult professionals to conduct building inspection which helps to assess the extent of the damage. Restumping Melbourne can help you with your project. Want to know how long does restumping take then check out this post. 
At some point, a house will require house stump repairs to strengthen the house foundation. 
In case you are wondering how you can tell whether it's time for house restumping, below are some of the signs to help you know when to consider reblocking your house:
Also if you are thinking of making some structural changes to your property, reblocking becomes necessary, as the existing stumps cannot bear the weight of the new load.
Restumping a house should be conducted by experienced reblockers with a good reputation for offering reliable reblocking services Melbourne residents trust. This minimizes the risks and can save you in costs, in case there are damages to property, and project timelines and the overall structural integrity.
Engaging a local reblocking contractor such as Total Restumping Melbourne has the advantage of getting reblockers who are experienced in servicing homes in your area, and have traceable references. 
Total Restumping Melbourne has been servicing homes for years and has worked in areas such as Elwood, Mount Eliza, Brighton, and Chelsea.  We know the nature of soils found in your area and will use unique house restumping techniques to restore your house's former beauty.
Whether it's a complete house reblocking project or replacing a few old worn-out stumps and releveling, just call us today for a free consultation! 
What's the difference between restumping, reblocking and underpinning?
The terms underpinning, reblocking and restumping are quite common in properties and foundation repairs. They are quite similar, but are not the same. To help you understand how the terms differ, let us start by looking at the definition of the terms.  
Underpinning is the process of strengthening the foundations of properties that are weakened due to ground destabilization. Underpinning is performed when a property isn't built on stumps. Instead, it will be built with a brick veneer on a concrete slab. Over the years, the foundation of a property may be weakened by weather elements and other factors, affecting the strength of the foundation. The property may start to show signs of foundation failures, such as cracking walls and jamming doors, which may be repaired by strengthening the foundation of the house. A house is jacked to the desired level and underpins constructed using concrete and steel to reduce or stop such destabilizations.
Restumping, also called reblocking, is a process of repairing houses that are constructed on stumps. Timber, concrete or steel house stumps used to support a house get weakened over time, affecting the strength and stability of the house. When one or more stumps develop a crack or slowly rots over time, it affects the stability of the house. A reblocking process helps to replace the stumps and strengthen the foundation.
In simple terms, house restumping/reblocking is used on houses or properties built on stumps. The method involves replacing old worn-out stumps to stabilize the property. Examples of such properties include weatherboard homes. On the hand, underpinning is performed on properties that have a brick veneer or are built on a concrete slab. Therefore, once you know the type of foundation your properties built-on, will know whether you should restump or underpin your house.
How do I know if I need restumping, reblocking or underpinning?
The foundation on which your house is built determines whether you need restumping or underpinning. If a house is built on house stumps, its foundation repairs will require house reblocking techniques. On the other hand, a house built on a slab foundation requires underpinning to strengthen its footings.
In general, houses are built on different grounds that have different soil characteristics. Over time, the house stumps may deteriorate due to different factors such as elements of weather and any structural changes on the house. This will require a unique house  restumping solution to support the house.  
For a house built on house stumps, you may consider restumping or reblocking if:
The scope of the house restumping project depends on the extent of deteriorating stumps. If a few house stumps are rotting, you may consider partial reblocking, to simply replace the old worn-out stumps. If many stumps need replacement, a complete house restumping project will make your house stable for many years. The type of stumps used will determine their durability. Houses on timber stumps may need replacement after about 20 years.
A house restumping Melbourne project should be handled by experienced reblockers, to avoid damaging the property or injuries to people. Total Restumping Melbourne is experienced in restumping projects. If you are in Elwood, St Kilda, Sandringham or Bonbeach and are wondering about house restumping costs, we can help you save more on restumping costs. 
We have a team of experienced reblockers with years of experience in reblocking properties in the Melbourne area. Our reblockers can work in all environments and know how to restump a very low house. This has earned us lots of positive "restumping Melbourne reviews" from happy customers. If you are not sure about the condition of your house, feel free to get in touch with us to schedule a free consultation call.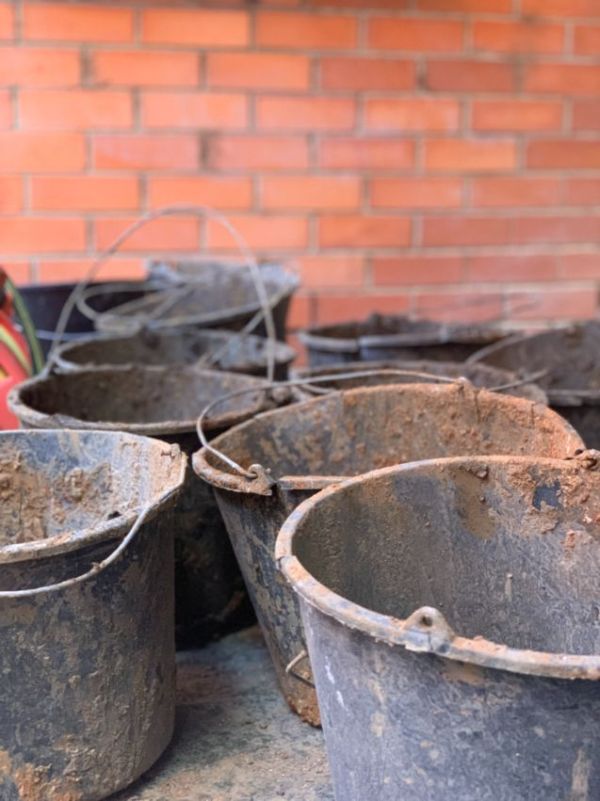 Why do stumps deteriorate?
In general, houses are built on concrete, timber and steel house stumps. Each type of material has different strengths and weaknesses. It takes professional reblockers to determine the appropriate restumping material to use in particular weather conditions and soil types.   
Below are some of the common causes of stump failure: