Reblocking Sandringham | Restumping & Foundation Repairs Experts
Melbourne Restumping is your local solution for all foundation repair needs in Sandringham. With a team of seasoned experts, we specialise in foundation restumping, providing durable, cost-effective solutions for both residential and commercial buildings. 
Our work ensures the longevity and stability of your structure, with unmatched service and customer satisfaction as our primary focus. Get in touch to learn more about how we do foundation repairs in Melbourne.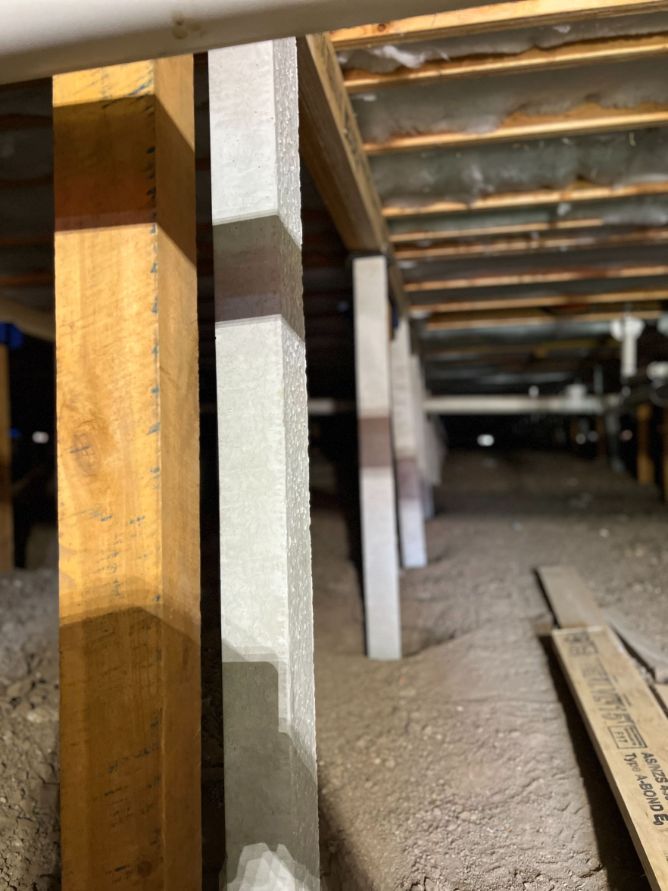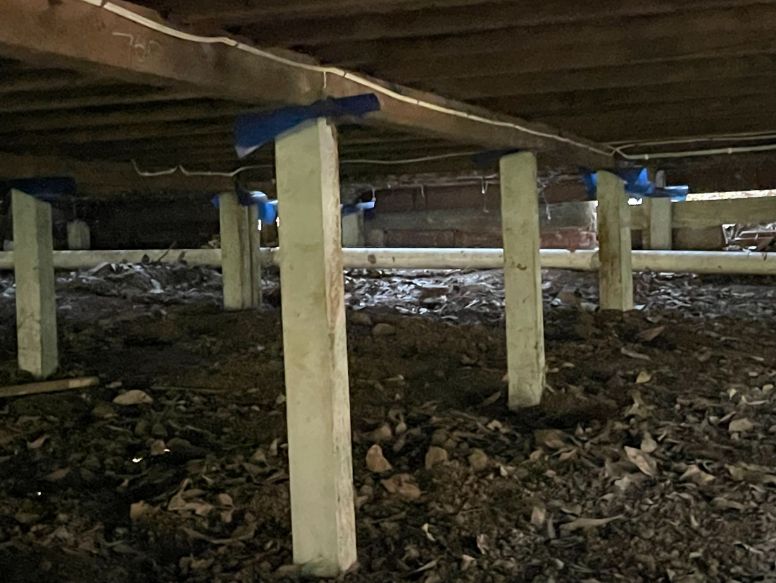 Signs You May Need Restumping In Sandringham
Often, the need for restumping isn't immediately apparent. Four key signs can alert you to potential problems: noticeable wall cracks, sticking doors and windows, uneven floors, and visible rot or decay in existing stumps. 
These issues suggest that your building's foundation may be compromised, requiring immediate professional attention. Our team in Sandringham is always ready to assess your property and provide expert guidance on your restumping needs.
Foundation Repairs Services We Provide In Sandringham
In addition to restumping, we offer a range of foundation repair services to the residents of Sandringham and Brighton:
Our restumping service involves the replacement of old, damaged stumps with new, durable ones. This is a crucial service to prevent further structural damage and ensure the integrity of your building's foundation.
Our relevelling service is essential for correcting uneven floors, a common problem in structures with worn-out stumps. We carefully adjust the foundation to restore a balanced, level surface, enhancing both the aesthetics and safety of your property.
At Melbourne Restumping, we understand that not all problems require extensive solutions. Our partial restumping service addresses isolated issues, replacing only the affected stumps to save you time and money.
For homes that have shifted or settled over time, our house relevelling service brings them back to their original level state. This process ensures your home's structural balance and overall safety.
Why Choose Our Reblocking Specialists In Sandringham
Our team of specialists is committed to delivering the highest level of reblocking in Bentleigh and Sandringham. 
Here's why you should consider us:
Expertise:

Our team comprises industry veterans with extensive experience in all facets of foundation repairs.

Quality:

We use high-grade materials in all our projects to ensure durability and stability.

Efficiency:

We understand the importance of your time, so we strive to complete projects swiftly without compromising on quality.

Customer satisfaction:

We pride ourselves on our customer service, always ensuring that our clients are fully satisfied with our work.
Choose Melbourne Restumping for reliable, efficient, and expert foundation repair services in Sandringham.