Reblocking Frankston | Restumping & Foundation Repairs Experts
As the leading authority in restumping and foundation repairs in Frankston, Melbourne Restumping is committed to preserving the safety and integrity of your home. Our skilled team specialises in diagnosing and treating issues in the foundations of buildings, ensuring the longevity of your structure. 
With a keen understanding of local house restumping methods and ground conditions, we have honed our expertise to serve the Frankston community best.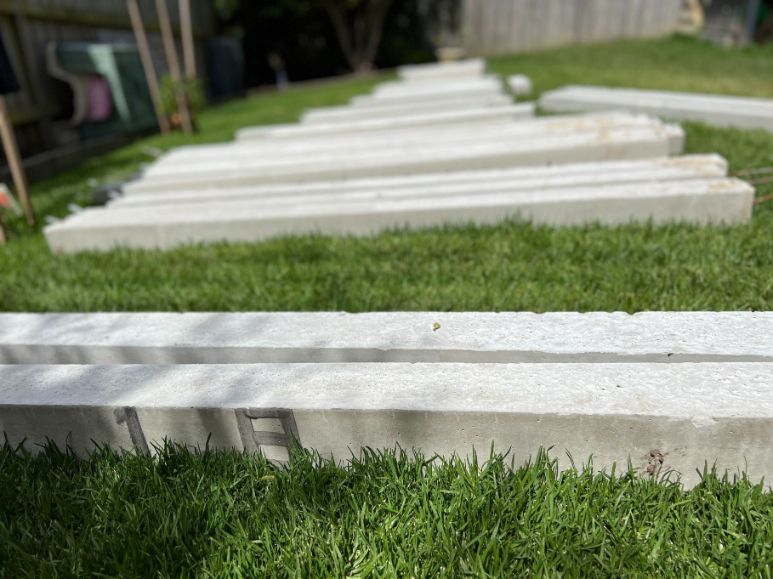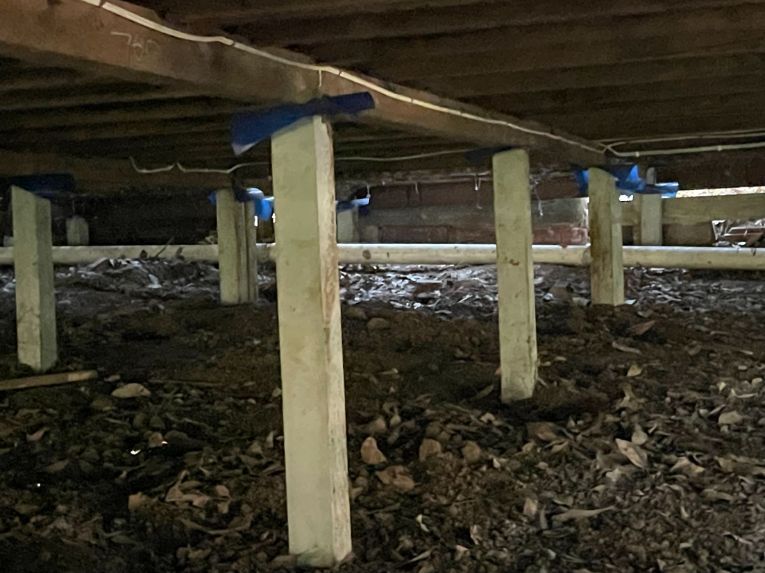 Signs You May Need Restumping In Frankston
In many instances, early detection can prevent minor restumping issues from becoming major structural concerns. Four telltale signs indicate a need for our expert restumping services:
Doors and windows stick or don't close properly due to structural shifting

Visible cracks appear in plasterwork, indicating movement in the house's frame

Floors are noticeably uneven, a sign of foundation subsidence

Evidence of rot or termite damage to stumps beneath the house is found
Foundation Repairs Services We Provide In Frankston
To safeguard your home in Frankston and Blackburn, we offer a range of foundation repair services:
Melbourne Restumping revitalises the heart of your home's structural integrity with expert restumping. By replacing old, deteriorated stumps with robust, modern materials, we restore balance and longevity to your dwelling.
Our relevelling service addresses issues of uneven floors and misaligned doors/windows caused by ground movement. Through precise adjustments, we can bring your home back to its original level position, enhancing its structural stability and aesthetic appeal.
Partial restumping is a specialised service for homes where only some stumps require replacement. Our team will meticulously assess your foundation to identify the affected areas, then replace only those stumps, preserving your home's stability without unnecessary work.
Beyond individual foundations, our house relevelling service addresses global shifts in your home's position. Utilising modern technology, we ensure your house is correctly aligned and secure, providing peace of mind and maintaining your property value.
Why Choose Our Reblocking Specialists In Frankston
Selecting Melbourne Restumping means choosing unrivalled expertise, commitment to customer satisfaction, and deep respect for your home. Our team in Frankston is recognised for:
Comprehensive inspections and honest, detailed reports

High-quality materials used for long-lasting repairs

Personalised service tailored to each home's unique needs

Fast, efficient work minimising disruption to your daily routine

Competitive pricing, ensuring value for every dollar spent
Trust Melbourne Restumping to secure your home today and for the future through professional reblocking in Wantirna and Frankston.