Why choose Total Restumping Melbourne?
If you are thinking about a hassle-free house restumping Melbourne project, Total Restumping Melbourne can be your ideal reblocking contractor. Customers love and trust working with us because:
We finish projects on time

We are friendly and easy to communicate with

We have a simplified onboarding process

We have traceable local references

We have years of experience 
Why do our customers love our restumping?
Choosing the right reblocking contractor for your house reblocking project can make a big difference. Experience and good project management lead to a great outcome and an incredible client-contractor relationship. Here's why customers love us:
On-time Guarantee

– We do our best to ensure the project is completed within set timelines. Any expected delays are communicated ahead of time, to keep you informed about our progress.

Competitive pricing

– We have competitive prices that suit your budget without compromising on the quality of work. We value relationships we have developed with the residents of Melbourne over the years, and our pricing can be considered a 'Thank You' note from us.
Expertise and professionalism –

Our team has years of experience in servicing homes in the Melbourne area, and have developed good working relationships with the residents. We tailor each restumping solution based on the condition of the property, and the needs of the owner.
Friendly and approachable –

As part of our values, customers' opinions matter. We create a warm and friendly environment that makes it for customers to interact with us, even after completing the project. We seek to cultivate a positive connection with our customers and earn their trust.
Clean up after work –

We clean up after work. No debris is left on the ground. All equipment and materials brought to the site are removed, living your house clean for dwelling.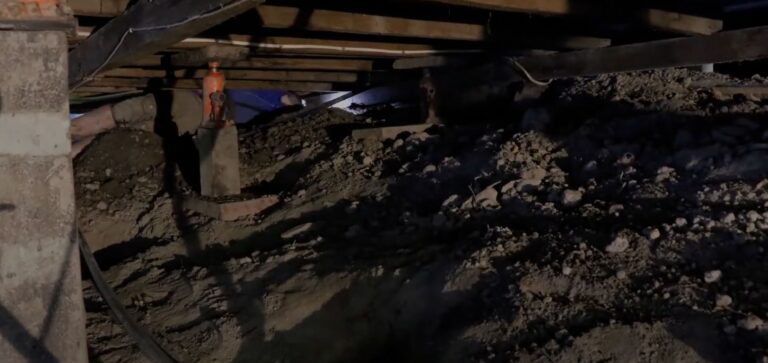 What does it mean to raise a house?
Raising a house is the process of lifting a house, separating it from its foundation using hydraulic jacks. Once the house is lifted, a new foundation is built to support the house from its new height.
Whether it's house lifting to fix problems in the foundation or modify the height of your property, Total Restumping Melbourne can help you make the necessary adjustments to your property. We are there to help you create the ideal home you are proud of.  
How long does it take to reblock a house?
There is no fixed timeframe for completing a house reblocking project. It depends on the type of your property, its location, accessibility among other factors. However, on average, our reblockers complete such projects in 5 to 10 days. After each assessment, we calculate the project timeframe and put resources towards completing the project before the said date. Thanks to the experience and professionalism of our team, 90% of the projects are completed within the set timeframe.